Client Side Management Console¶
The desktop client has a management console that controls the client side of the behavior. The management console can be started from the system tray icon.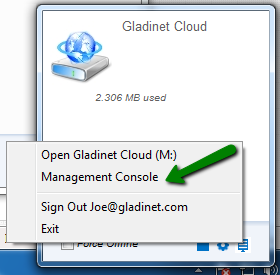 The management console has 4 sections:


Attach To Back Up¶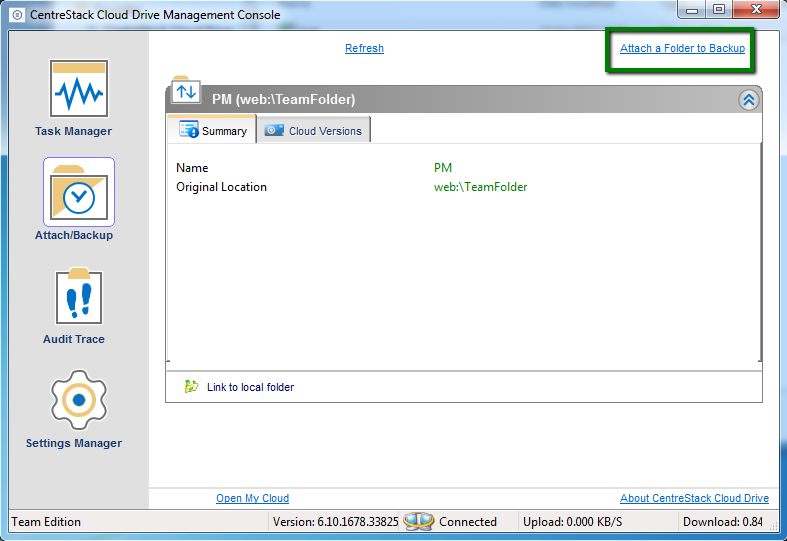 Audit Trace¶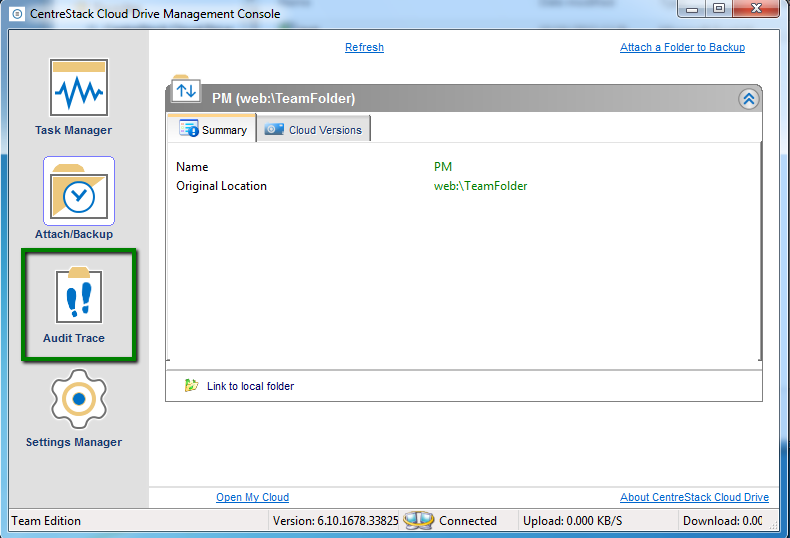 Settings Explained¶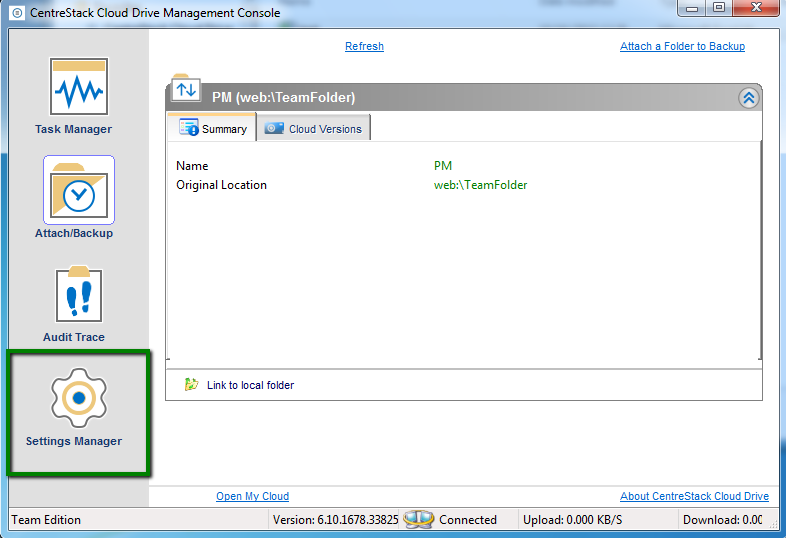 There are many settings in the desktop client. Here is a table explaining every settings.