CentreStack Android Client User Guide¶
Introduction¶
Welcome to the CentreStack Android Client User Guide. This guide describes Android client application for CentreStack, the managed file synchronization and sharing solution.
Users can access CentreStack cloud files using any device of their choice as CentreStack has clients for Windows, Macs, iPhones, iPads, Android, Windows 8+ and many more. CentreStack Android application is a native Android application available in Google Play Store that users can use to access cloud files and folders in CentreStack account.
There is also a white labeled CentreStack Android app called 'Cloud Android Client' by Gladinet that can be distributed by service providers and enterprises to their users.
If you have full branding CentreStack Android client, the look and feel of the app may be different but the functionality is the same. You can obtain full branding CentreStack Android Client in your own company name and with your own company product logo from http://www.centrestack.com (partner portal).
Getting Started¶
The user guide is a useful source of information and describes in detail the full functionality of CentreStack Android application.
Download & Install¶
Search for Gladinet, Inc. as a publisher in 'Play Store' to start the download and installation.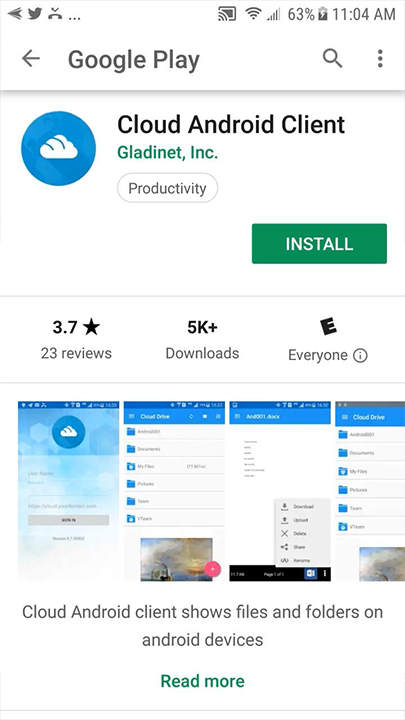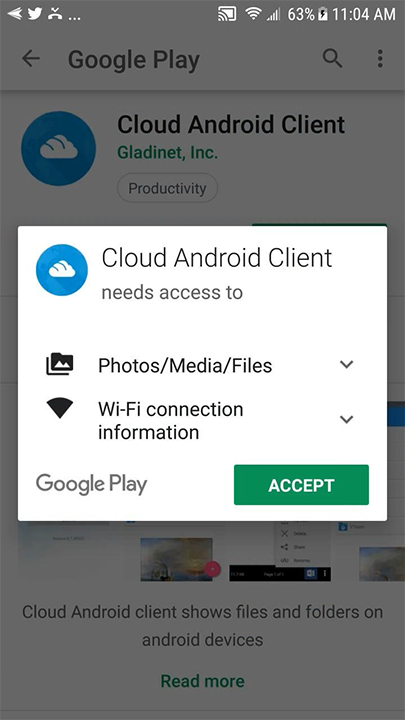 After the install click on 'OPEN' to access the Gladinet login page. Login using your credentials.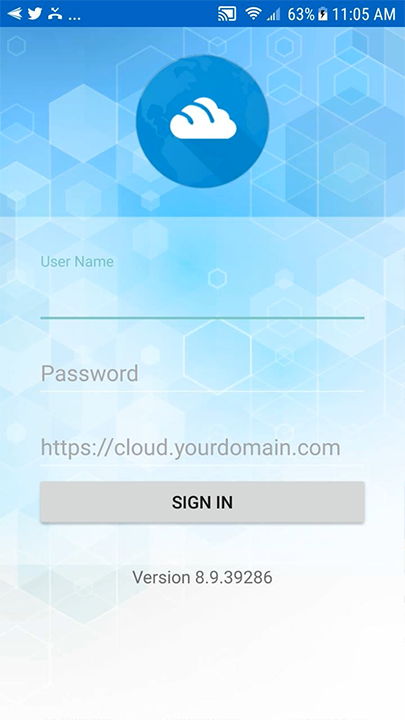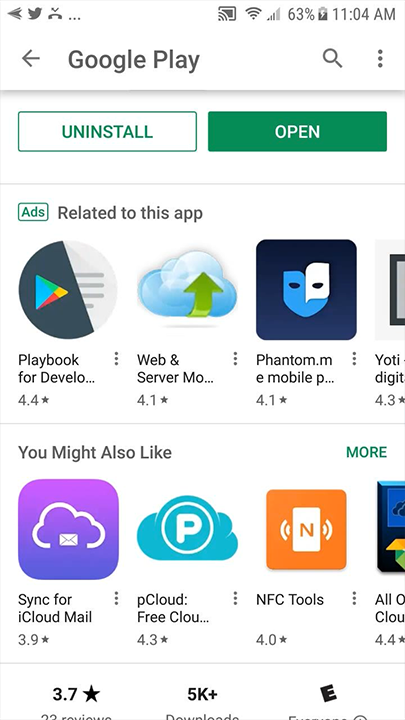 Accessing Folders and Files¶
Once logged in users will see the files and folders they have access to like shown in the screen below.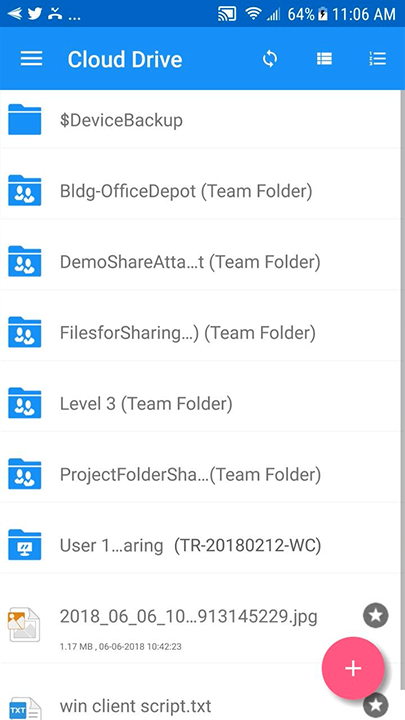 Tap on the folder to see the files and sub-folders inside. Clicking the information disclosure ('i' circle) icon for a folder will display editing and collaboration options for that folder.

The editing and collaboration options are 'Set as Favorite', 'Open', 'Download, Upload, 'Delete', 'Share' and 'Rename'.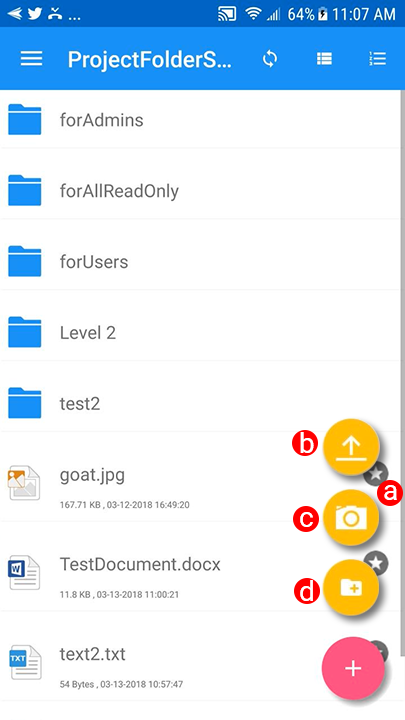 Tapping a file will also display the same editing and collaboration options as shown for the folder above. To access a file tap on the file name and you will be able to view the file and the context menu. You can also open a file by just tapping twice on the file.