Branding¶
Branding has two components. The first component is the self-service branding. The second component is Gladinet provided full-service branding.
Self-Service Branding¶
The self-service branding starts with the "Cluster Manager". In order to start the branding, you will login to the web portal as the Master Administrator.
After you login to the web portal, click to the "Cluster Branding" Pages.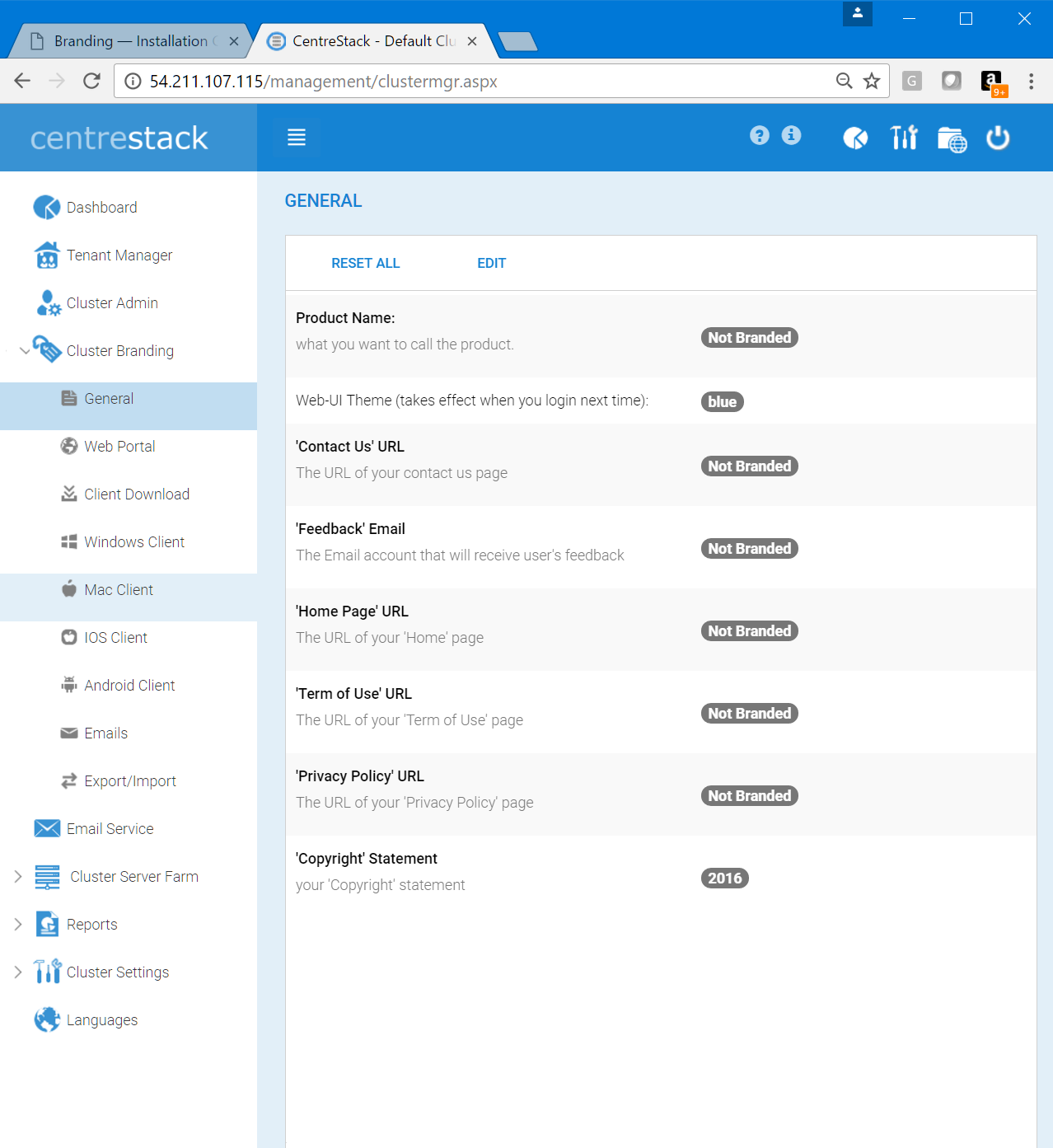 Please reference the "Branding" section in the Admin Guide for more information.