Add the node to the Load Balancer¶
This step depends on the type of Load Balancer you have.
Warning
Assuming you have a filewall or load balancer that is fronting the CentreStack server.
The following will use Windows Server 2012 Network Load Balancer as an example. In the active directory (tsys.gladinet.com), we created a file.tsys.gladinet.com NLB cluster with virtual IP = 192.168.2.30.
Note
Network Load Balancer is a standard Windows Server 2012 feature.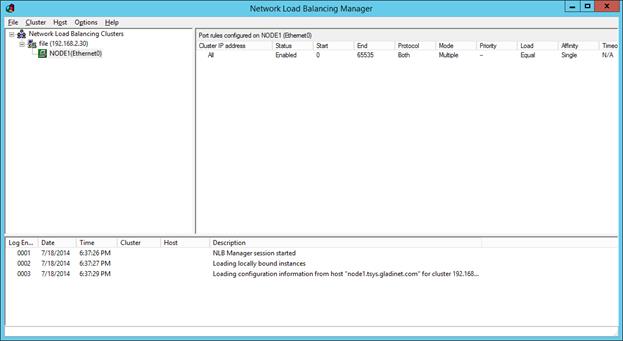 We can verify that the 192.168.2.30 virtual IP is loading in web browser: