Web Based Management Console¶
Please referece the "CentreStack Admin Guide" for more details about tenant administration. Here is a few points that are more importants during the deployment phase.
You can enter the web based management console by selecting 'Management Console' under user's name in the top right.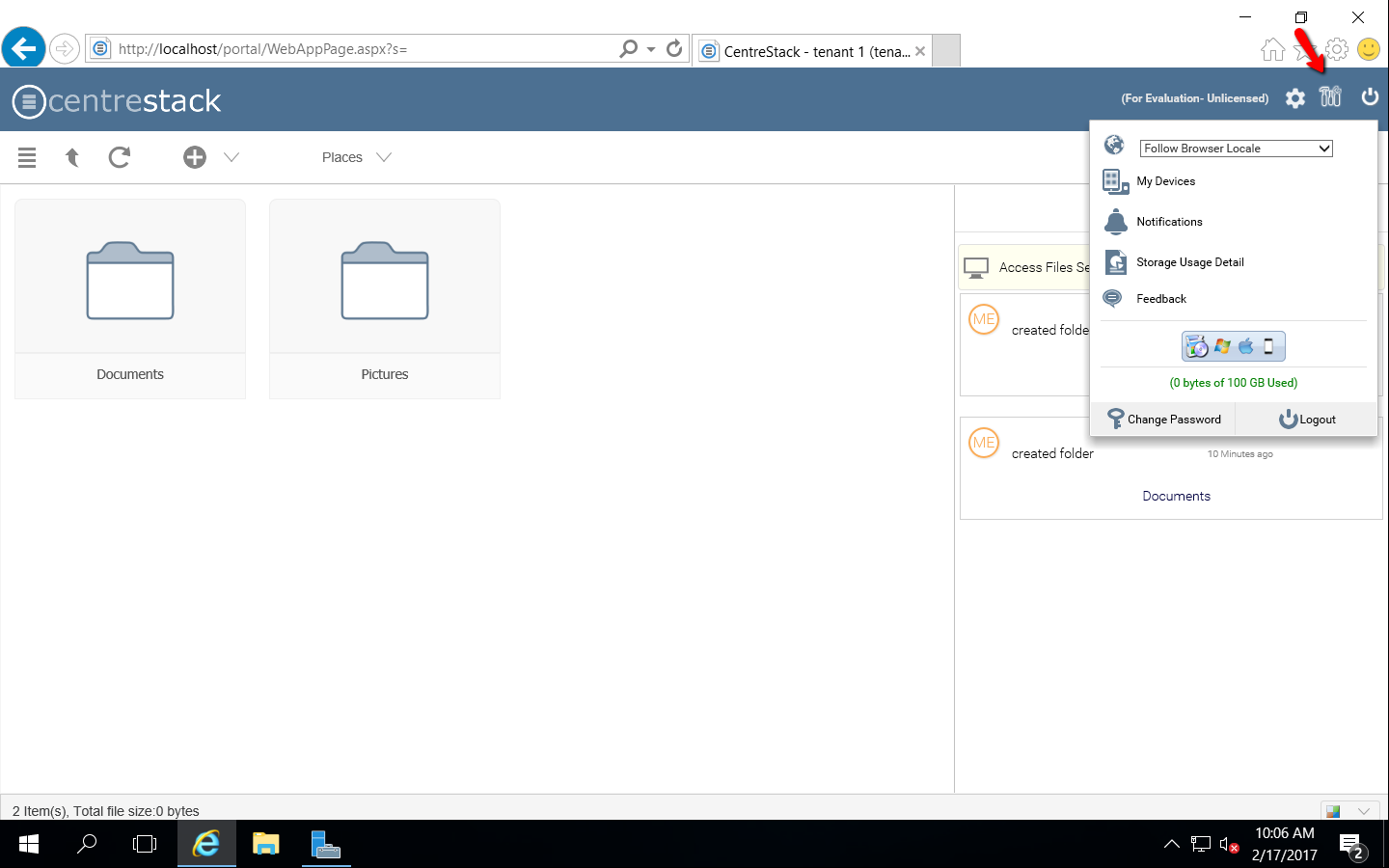 After you click into the "Management Console", you will see tenant level management tasks.